"Hilltop Manor is a safe & secure home for seniors. It is well run by management with many activities. Very nice homey halls and apartments with new appliances. It just doesn't get any better for a home away from home."
Jerry N.
"...We've got two Senior Centers to go to on our bus service. It's a great place to live, well kept up and people friendly."
Marian S.
"I wouldn't want to live anywhere else. The staff has been very good to me."
Esther S. resident since 2007
"I love living here because I can play games, I've made lots of friends, and I can wash & dry my clothes here inside the building and don't have to go to the laundromat anymore. I really love this place!"
Cess L. resident since 2014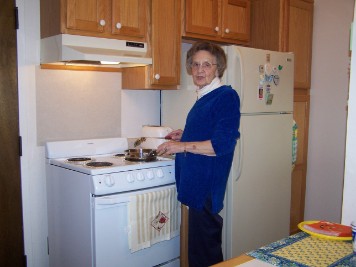 "...Lovely Rogers City is my home and Hilltop Manor is my family."
Donna D.
" I really love living at Hilltop because it is quiet and pleasant. Everyone is friendly & I still have my own home."
Art H. resident since 2014
"Living here at Hilltop Manor I feel safe and secure, the facilities are very confortable. The residents are all like family. My family is very happy with this facility and the wonderful staff."
Irene K. resident since 2009
"I have found Hilltop Manor to be clean, safe and well maintained."
Don K. resident since 2010